Looking for an accountant?
You've come to the right place!
Do you need to find an accountant to help you with Making Tax Digital, VAT, Self Assessment, Corporations Tax or financial reporting? Find UK Accountant can help. Whether you're a small business, a sole trader or an individual, we've got the right accountant for you! If you're looking for a quote or just want to ask a question, why not get started right now and click on "find an accountant" button - it's completely free and there's no obligation!
Newly listed accounting practices on Find UK Accountant
A down-to-earth, no-nonsense practice who specialise and more importantly take pride in guiding small businesses through their accounting requirements.
Coventry | East Midlands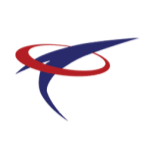 Experienced in most business disciplines and believe, with a modern and forward thinking approach to the role of accountant for your business.
Perth | Perthshire
Moore Accountancy are a firm of Chartered Accountants in South Manchester who provide a variety of Tax and Accounting services at an affordable price.
Altrincham | Cheshire
Based in Kirkcaldy, Fife, we offer professional, friendly and competitively priced accounting, tax and business services to Sole Traders, Partnerships and Limited Companies.
Kirkcaldy | Fife
We are a small friendly firm of accountant based in Hinckley on the Warwickshire and Leicestershire border. Established over twenty years, we service owner-managed businesses both locally and nationwide.
Hinckley | Leicestershire
Cheap Accounting Brighton specialise in on-line accountancy, enabling us to deliver cost effective solutions for small businesses and contractors.
Hove | East Sussex
Experienced practitioner who offers more than the conventional High Street accountant. With experience of being an FD in SME's I can offer much more than just standard 'compliance' work.
Crookham Village | Hampshire

We offer a complete business solution. Whether you are a sole trader, partnership, or limited company, whether a new business start-up or whether you have been established for some time, whatever you need we can tailor a solution to meet your specific requirements.
LLay | Wrexham
Well-established London based firm of Chartered Accountants offering a wide range of professional services including Accounting, Audit, Tax, Bookkeeping, Payroll and Business Advisory Services.
Park Royal | London
Have you heard about Making Tax Digital?
Making Tax Digital requires businesses above the VAT threshold to keep records digitally and file VAT returns using HMRC recognised software. Clear Books provides Making Tax Digital software that makes compliance simple. Contact a Clear Books accountant today to find out more about MTD compliance.